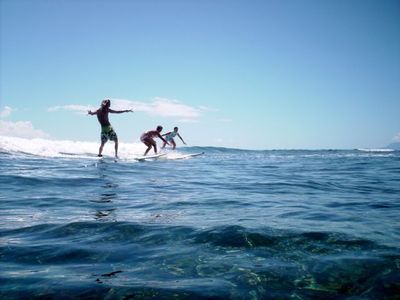 Want to learn to surf in a safe, comfortable environment under the ideal conditions? 28-degree aquamarine water, perfect waves for the beginner….With Allamanda Surf Camp's Surf School Package, you'll discover the unique feeling of gliding on a crystal-clear sea under the supervision of a dedicated professional instructor.
The Discovery Surf School package includes five two-hour lessons with a state-certified instructor. Equipment is provided
. The price does not include lodging.
Price per person for five lessons:
185 euros + 30 euros for a mandatory FFS permit